| | |
| --- | --- |
| Posted on June 16, 2013 at 2:30 AM | |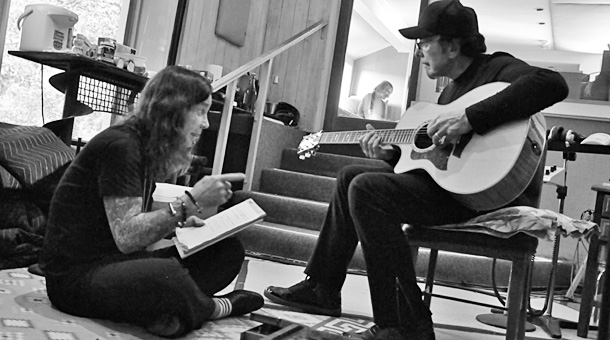 Ozzy Osbourne says the Black Sabbath organisation failed to deal professionally with live drummer Tommy Clufetos, who was replaced by Brad Wilk in studio sessions for new album 13.
It means there's even more drama to the band's drummer issues, which started when original sticksman Bill Ward bowed out of the reunion with Osbourne months after it had been announced.
Guitarist Tony Iommi recently revealed he'd pulled the plug on negotiations for Ward's involvement after being diagnosed with cancer.
Instead they hired Osbourne's drummer Clufetos to play a series of concerts in 2012, and again this year – but Rage Against The Machine man Wilk was brought in to appear on the record. That decision was made after producer Rick Rubin suggested Ginger Baker for the job, which the band vetoed.
Osbourne tells Spin: "I don't really want to go into it. We had Tommy on hold, and it just didn't work out. We were going to use Tommy at the beginning and Rick was against it.
"It turned out that it wasn't dealt with professionally, and I got a bit pissed off. The way it was dealt with was wrong – you can't keep people waiting for nothing.
"Anyway, Tommy's doing a great job on the road with Sabbath."
Asked for his recollections of what happened with Ward, the singer says: "To be absolutely truthful with you, I can't really remember; it was such a long time ago.
"We just didn't have the time to keep the people waiting another fucking ten years. We would have loved Bill to step up to the plate but it never worked out.
"I still love him to death – it's sad that it didn't work out. But hey; we've got an album. We're all really happy. I don't suppose Bill is that happy."
Meanwhile, the engineer behind Sabbath's 1970 self-titled debut album has recalled how the whole project was completed at a cost of £500.
Tom Allom was just starting his career when he worked with producer Rodger Bain, and admits it was a "baptism of fire."
He tells Classic Rock Revisited: "Rodger really did understand the way it should sound. Rodger was a very intuitive producer and he never got anywhere enough credit for what he did. There was just something about it. I can't say that we did this, or we did that, it just happened.
"The first album was done in two sessions, from 10am to 10pm. Can you imagine getting Black Sabbath up at 10am? Then, there were two sessions from 10am to 6pm for the mixing. After those four sessions, it was done, finished and in the can.
"I think the whole record cost £500 – including the photo of that lady in front of the mill. They got quite a good return on that."
From: http://www.classicrockmagazine.com/news/black-sabbath-more-to-drummer-dramas-says-ozzy/
Categories: News