| | |
| --- | --- |
| Posted on June 13, 2013 at 8:20 PM | |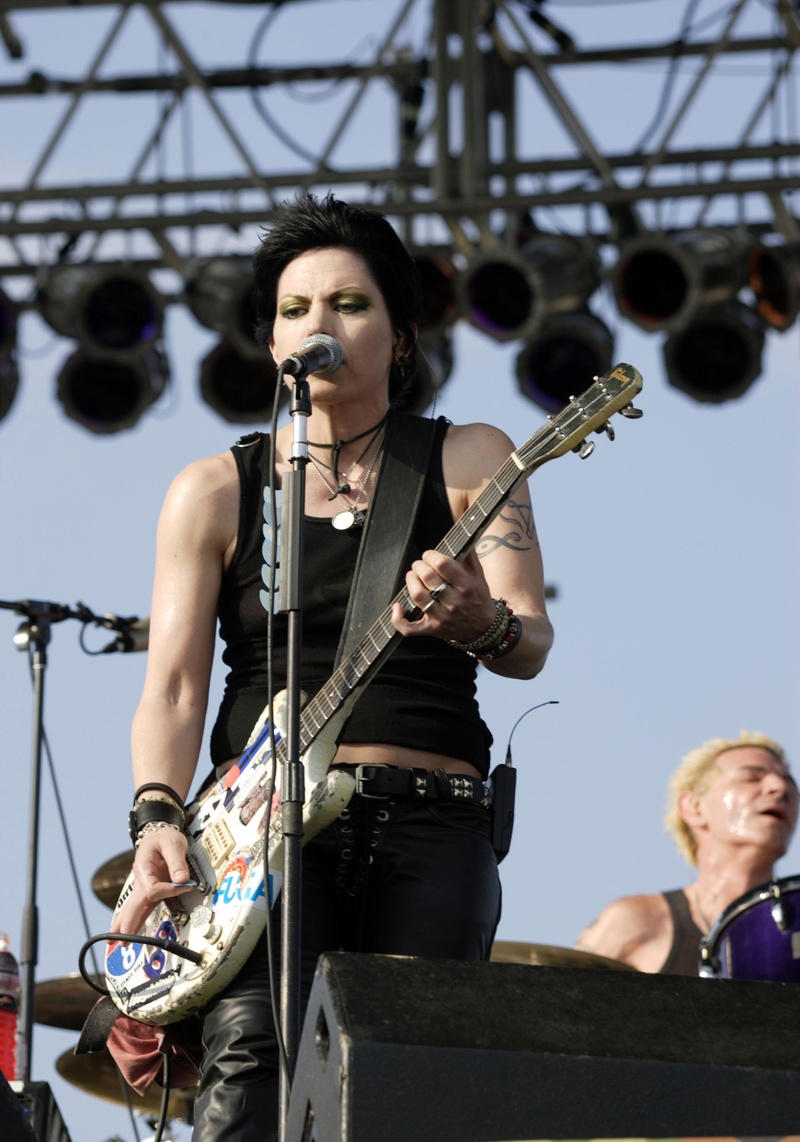 She says they don't have the rights to "Blackheart"...
Joan Jett has filed a lawsuit against Hot Topic over a new lingerie line that she says violates her trademark hold on the name "Blackheart." TMZ reports that the retail outlet has introduced a new line of lingerie under the name, advertised as "lingerie for girls who rock and roll."
Jett filed the suit through her Blackheart Records label claiming that they hold the trademark on the name, which was popularized via her band Joan Jett & The Blackhearts, and that Hot Topic is blatantly infringing on said trademark considering the rock theme. The suit seeks unspecified damages and an injunction blocking the line from being sold.
Hot Topic issued a statement saying they have several trademarks to use the name, some of which go back ten years. They noted that the name has been used before and added, "Hot Topic, Inc. takes the rights of artists very seriously, and has in fact compensated Ms. Jett over the many years in keeping with mutually agreed-upon license agreements ... this lawsuit is a surprise to us, and we are confident in our rights to use the Blackheart brand name."
From: http://www.411mania.com/music/news/287429/Joan-Jett-Sues-Hot-Topic-Over-Lingerie-Trademark-Dispute.htm
Categories: News