| | |
| --- | --- |
| Posted on June 4, 2013 at 2:55 AM | |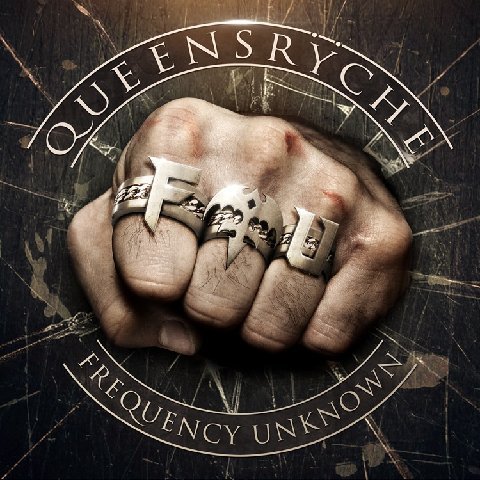 Queensryche - Frequency Unknown
Written by The Rock Man
If you were to have a conversation about the musical exports to come out of Seattle, Washington, most, if not everyone, would tell you about the Grunge Movement that rose to fame from there in the 1990s, bands such as Nirvana, Pearl Jam, Soundgarden and Screaming Trees all called Seattle home. The metal world is also represented with Metal Church flying the flag for Seattle, but long before any of these bands there was Queensryche.
If you want to talk about living legends who have stood the test of time and taken all before them, you simply can't go past "The Ryche". Formed in 1982 Queensryche have delivered some of the most impressive metal albums of all time, including Rage For Order, Empire, Promised Land, Hear In The Now Frontier and their crowning glory, the much loved Operation Mindcrime. In 2013 Queensryche return with a brand new collection of songs on Frequency Unknown.
Frequency Unknown is the band's first studio album since 2011's much maligned Dedicated To Chaos. However, this is were things start to get tricky. This Queensryche is not the original line up. This version has been put together by original lead singer Geoff Tate, while the remaining original members, Eddie Jackson (bass), Michael Wilton (guitar) and Scott Rockenfield (drums) are scheduled to release an album of their own under the Queensryche name later in the year. Basically after 30 years with the band Tate had a falling out with his band mates and left taking the band name and imagery with him, however Jackson, Wilton and Rockenfield share a different point of view and a court hearing will decide who has the rights to the name, so for now, anyway, there are two Queensryches.
So what's the deal with "Geoff Tate's Queensryche"?. It has to be said that Tate has assembled an impressive group of heavy hitters. The band features Simon Wright (AC/DC, Dio) on drums, Rudy Sarzo (Ozzy Osbourne, Quiet Riot ,Whitesnake) on bass, Robert Sarzo (Hurricane) on rhythm guitar, Kelly Gray (Myth) on lead guitar and Randy Gane on keyboards. Artists such as K.K. Downing (Judas Priest), Chris Poland (Megadeth) and Lita Ford also make an appearance.
What Tate and his new posse have done on Frequency Unknown is capture the vibe of the band from the 80s and 90s with a modern flavour. The album kicks of with Cold, the first single, which hits you in the head with its meaty guitar riffs and rib cracking rhythm section then followed by Dare, Give It To You and Running Backwards with the same ferocity. Life Without You and Weight Of The World could easily be left overs from the Empire sessions, they have that type of feel to them. The album finishes with four reworked versions of songs from the band's catolouge, I Don't Believe In Love, Empire, Jet City Woman and Silent Lucidity.
For long term fans, Frequency Unknown should serve as a reminder to what Queensryche are capable of, given there average efforts in recent years, and new fans can view Frequency Unknown as a great starting point to become familiar with one of the world's most powerful metal acts. 
Categories: Album Reviews